Hope Ranch Lifestyle Guide
What buyers can expect when they move to this special Santa Barbara enclave.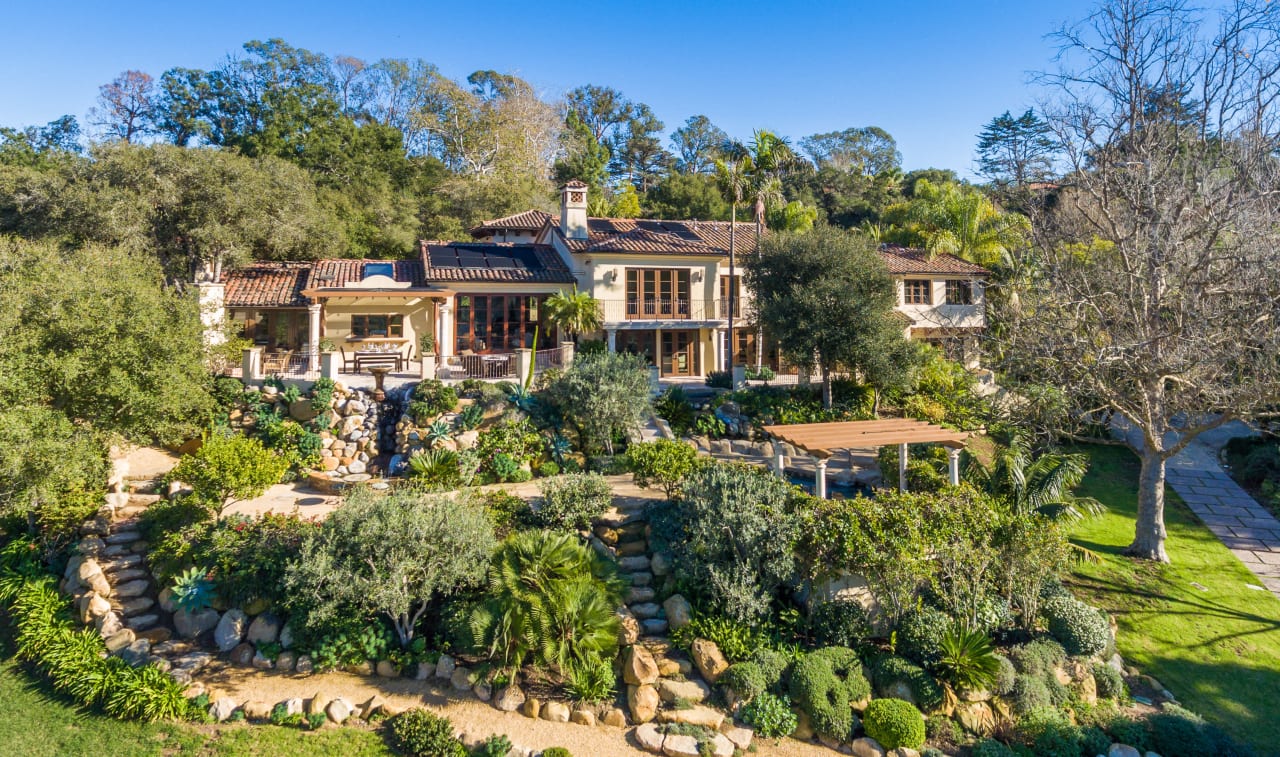 Photo Credit: Santa Barbara Independent
Located in Santa Barbara County, Hope Ranch is a neighborhood of around 2000 residents that appeals to those who enjoy horses and a laid-back, luxurious lifestyle. If you're planning to start looking at houses for sale in Hope Ranch, here's what you need to know about what it's like to live in this private community.
The Hope Ranch Real Estate Market
At any given time, there are usually only a handful of houses for sale in Hope Ranch. As of mid-September, there are only 8 properties available ranging in price from $2.3 million to $33.95 million with a median home price of $4.8 million.
Over the period of June 1, 2021 through August 31, 2021, the median priced home sale in Hope Ranch was $7 million - up 2.5 times the median price home sale for the same period the previous year. Hope Ranch homes sold with an average of just 7 days on the market over the Summer of 2021.
An Equestrian's Dream Come True
With more than 27 miles of riding trails, Hope Ranch real estate appeals especially to those who love horses. It's estimated that more than 10 percent of those who own local homes also own horses, so you're in good company if you plan to buy houses for sale in Hope Ranch and keep your own horses on the property. Equestriansnot only get to explore the miles of beautiful, well-maintained brid trails, but they can also take their horses right to the water at Hope Ranch's private beach.
Speaking of the Beach…
Credit: California Beaches
Those who own Hope Ranch real estate get exclusive access to Hope Ranch Beach, a private swath of coastline that is accessible only via keycard. During the summer months, the beach is fully staffed with lifeguards and assistants who can help residents with everything from setting up a cabanato getting something yummy to eat at the on-site food stand. Bathhouses dating from the 1920s are available to beachgoers and provide lockers, outdoor showers, bathrooms, and plenty of places to wash or store your kayak or surfboard.
Golfer's Paradise at Hope Ranch
There's no better way to enjoy the moderate temperatures of Hope Ranch than to take in a round of golf. The private La Cumbre Country Club caters to those who live in Hope Ranch real estate and features 18 challenging holes. Those who don't love golf but who still want to experience the country club lifestyle can partake in a tennis match at one of the club's six courts, lounge by the Olympic-sized pool, or have a casual lunch (or formal dinner) at the restaurant. Members also can enjoy evenings full of dancing or socializing during the club's many galas and celebrations.
Charm, Individuality, and a Unique Quality of Life
In the 1920s, a homeowner's association was started to ensure that those living in exclusive Hope Ranch have the best quality of life possible. Those who own Hope Ranch real estate benefit from the oversight of this group, which has created reasonable building restrictions and ensures that plots of land are of varying size and shape to ensure individuality and character. Depending on what type of houses for sale in Hope Ranch you are looking for, you can rest assured that your new home will be unlike any others in the community. Your neighbors will include celebrities and company CEOs as well as families who have lived in the area for generations.
Activities Galore
Credit: Hope Ranch
Those who seek out houses for sale in Hope Ranch want to take advantage of the 250+ days of sunlight that shines on the Santa Barbara region. Hope Ranch is the ultimate community for gathering with friends, families, and other residents during family beach camp-outs, golf outings, group kayaking adventures, and much more.
Tips for Buying Houses for Sale in Hope Ranch
When it comes to buying houses for sale in Hope Ranch, working with an established real estate agent is essential. Considering the small number of homes available at any given time, you need to work with an agent who can alert you when houses have just hit the market, when they will soon be listed, or when homes are available that are not marketed to the general public at all.
Here are some other tips that will help you score the Hope Ranch home of your dreams:
There is a wide range of home prices in Hope Ranch, so make sure you know the upper limits of what you can spend before you start looking for houses. This will prevent you from being disappointed if you fall in love with a home that ends up being more expensive than you can afford. Knowing your budget will also help you if you get into a bidding war so you can let your agent know when you need to stop counter-offering.
Be ready to make an offer on the spot.
The low inventory in Hope Ranch means you don't have the luxury of thinking things over before making an offer, or you'll likely lose the home you like to a more motivated buyer. Have all your paperwork, including your pre-approval letter from a mortgage lender, in order, and go in with the mindset that you will make a quick offer as soon as you find a home that meets your specifications.
Life in Hope Ranch is filled with casual luxury, a sense of community, and breathtaking surroundings. If you're ready to take advantage of this lifestyle and start your search for houses for sale in Hope Ranch, reach out to an experienced local agent like Randy Solakian for a stress-free home search and buying experience.