Life in Santa Barbara is never dull, with activities available from culture to sports. Whether you're looking to fill a morning or a whole day, whether your family includes toddlers or moody teenagers, it's easy to find something fun to do that will put a smile on everyone's face. Additionally, most of these recommended activities are educational – parents will love knowing their kids are learning while they have fun. Here are the best choices to satisfy every member of the family's diverse interests.
Santa Barbara Museum of Natural History
For a fun and educational experience for the whole family, head to the
Santa Barbara Museum of Natural History
(2559 Puesta Del Sol). Different halls feature hands-on exhibits on local history, Native American history, and the natural sciences. Learn about space in the Gladwin Planetarium, see life-size dinosaurs in the Prehistoric Forest, and explore life in a beehive in the massive Bee Cell. There are even rehabilitated raptors on site so guests can catch an up-close glimpse of local avian species. It's a beautiful way to spend the day.
Sea Center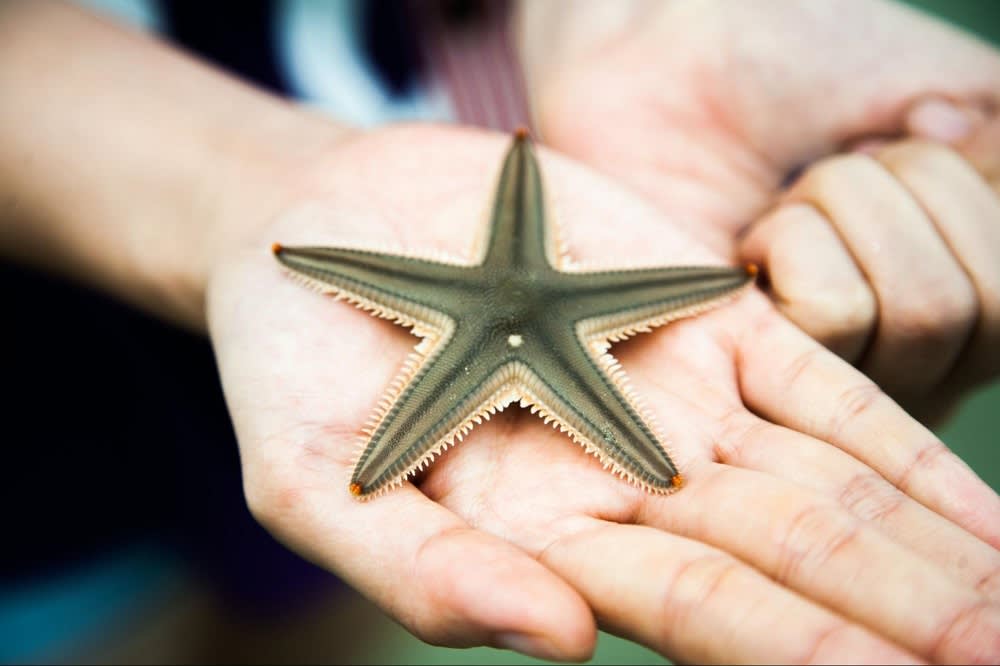 Photo courtesy of Unsplash
An offshoot of the Santa Barbara Museum of Natural History, the
Sea Center
(211 Stearns Wharf) educates guests on California marine life through fun and interactive exhibits. The Intertidal Wonders tidepool lets kids touch starfish and other creatures, and there's the opportunity to crawl through a tidepool tank to get an idea of what life is like under the water. Guests can also view a two-spot octopus up close, touch baby sharks, and learn about the Center's conservation work to protect and restore the White Abalone, an endangered snail that plays a vital role in the marine ecosystem and Californian culture.
Encourage your children's love of STEM subjects by spending a day at
MOXI
(125 State St.). This thrilling science museum features constantly changing exhibits in science, math, technology, and engineering topics. Kids can build and test a race car, experiment with 3D printers, and launch an air rocket as just a few of the interactive exhibits. Take the time to visit the rooftop Sky Garden, where you'll find a variety of plants as well as breathtaking views of Santa Barbara.
Santa Barbara Zoo
Visit one of the best small zoos in the country. The
Santa Barbara Zoo
(500 Ninos Dr.) features over 500 animals from 146 species in carefully and beautifully designed habitats spread over 30 acres. In addition to seeing some exotic animals (such as lions, gorillas, and otters), visitors will see the famous California condors, go behind the scenes at the animal kitchen, and meet animals at the barnyard petting zoo. Animal lovers of all ages will enjoy the day communing with the fauna of this fascinating planet.
East Beach
If your family has diverse interests, popular
East Beach
(1118 East Cabrillo Blvd.), stretching from Stearns Wharf to Clark Estate, may be the best way to spend a day at the beach. With various activities on land, from the skate park to volleyball, and different ways to enjoy the water, from fishing off the pier to trying your skill at paddleboarding, the family can pursue fun in whatever way they choose. Additionally, the three lifeguard towers allow parents to rest assured that kids can safely enjoy the ocean. After a day in the sun, everyone will love exchanging stories of the day over dinner at one of the beachfront restaurants.
Kids World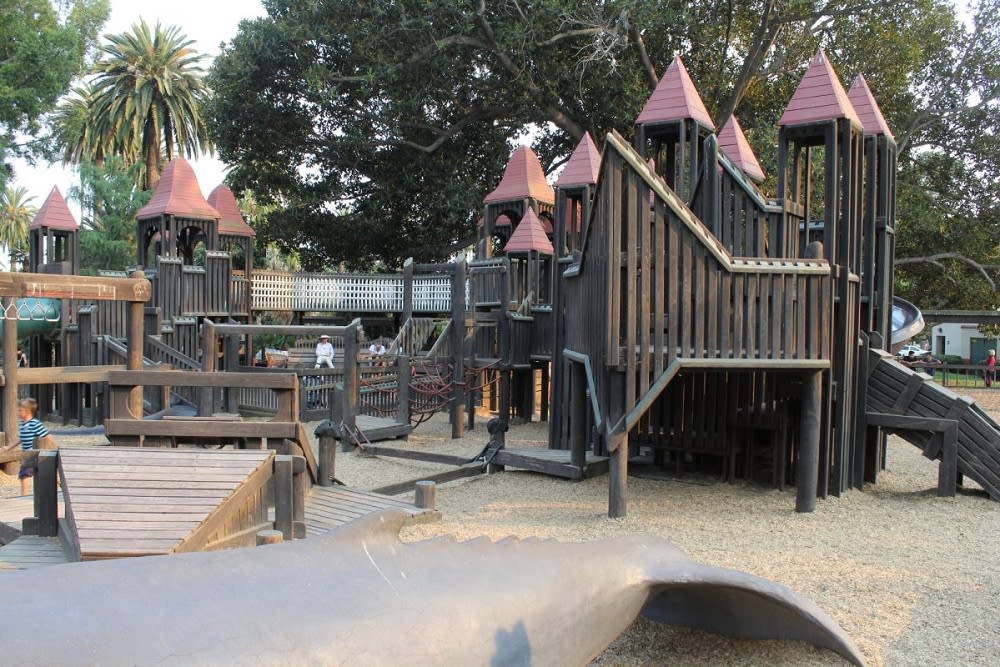 Photo courtesy of Santa Barbara Parks
Kids World
(1400 Santa Barbara St.) is well-known among locals as one of the best playgrounds in Santa Barbara. Located in Alameda Park, the 8,000-square-foot playground includes a castle, slides, swings, and other fun structures for kids to enjoy. The separate toddler section prevents little ones from being run over by over-exuberant children, and the stadium seating provides a resting place for parents where they can easily supervise kids. Picnic tables offer convenient seating for a midday break and can be rented for special events in case your child has a birthday coming up.
Chase Palm Park
The family will enjoy a day at
Chase Palm Park
(323 East Cabrillo Blvd.). Adults can have fun on the bike paths or at special events like the summer Concerts At The Park series or the Sunday Arts & Craft Show, while kids can enjoy the shipwreck playground and the carousel. Teens can practice new tricks at the skate park, and everyone will love the whale fountains, koi pond, and lagoon, particularly on hot days.
Los Padres Outfitters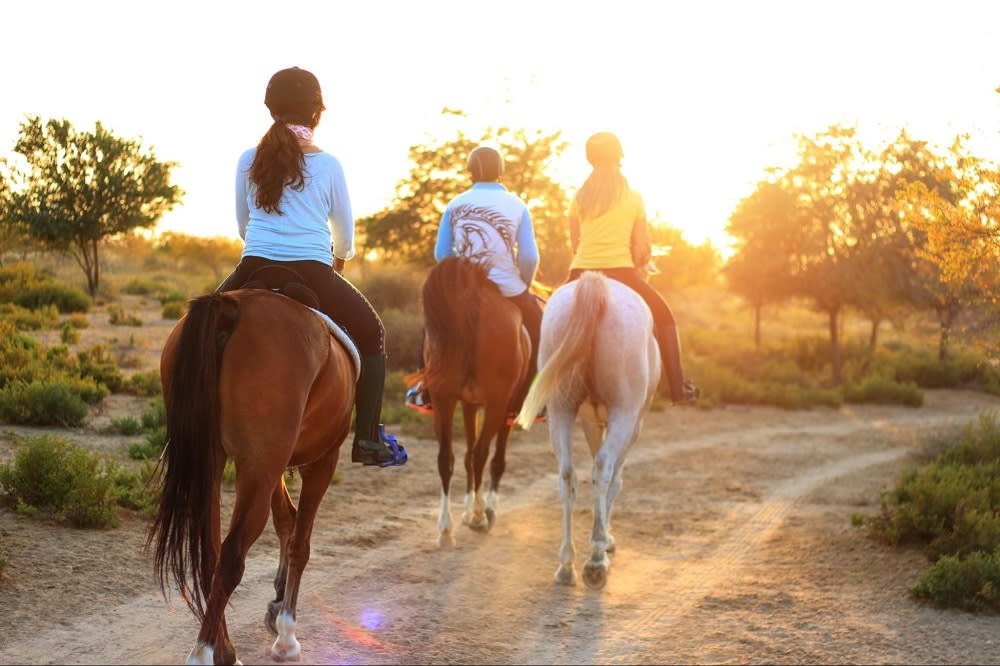 Horse lovers won't want to miss the opportunity to take a ride with
Los Padres Outfitters
(3939 Foothill Rd.). The stable offers beach rides, trail rides, and pack trips for people 10 years old and up. The horses are equipped to accommodate any experience level, so you can enjoy the activity even if you've never sat on a horse before. See the coast and the cliffs from the back of the horse for a view of Santa Barbara you can't get anywhere else.
Santa Barbara Sailing Center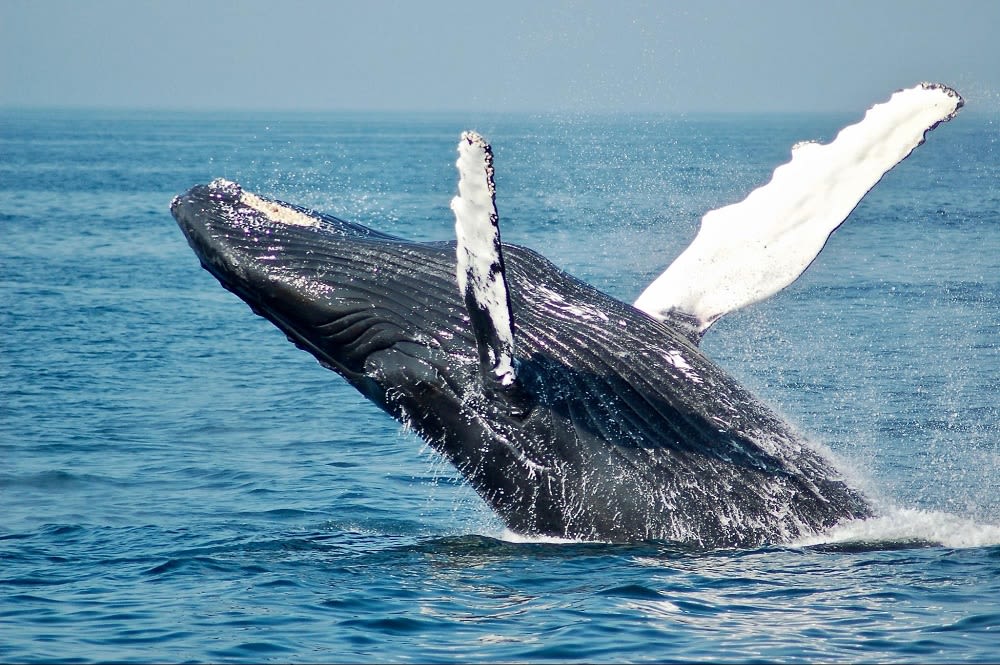 Head to the
Santa Barbara Sailing Center
(302 Cabrillo Blvd.) and grab a seat on the Double Dolphin, a 50-foot catamaran ready to take you out on the water for a few hours of whale-watching. With over 30 species of whales and dolphins in the area and sea lions, seals, and other marine creatures, the trip is sure to be fascinating. Your experienced guide will provide interesting facts on some of the most common species, like Pacific gray whales, humpback whales, minke whales, fin whales, and the largest animal in the world, the impressive blue whale. No two trips are the same so go back in different seasons for a new experience.
Old Mission Santa Barbara
See the 15-acre
Old Mission Santa Barbara
(2201 Laguna St.), a Spanish mission built in 1786 by the Franciscan friars. The site features the still-active Mission Church, a cemetery and mausoleum, and extensive gardens to wander while learning about the history of the arrival of the Spanish. Kids will want to read the Newbury-award-winning book
Island of the Blue Dolphins by Scott O'Dell
before visiting (the mission was briefly home to the Lone Woman of San Nicholas Island, who inspired the book's main character). A plaque commemorates the woman, who survived for two decades alone on an island.
Gwendolyn's Playground
Gwendolyn's Playground (501 Ninos Dr.) hasn't opened yet, but it's a highly anticipated project in Santa Barbara, slated for 2023. The playground will be innovative in that every aspect will be inclusive to children and families with disabilities or differences. The playground is inspired by the strong and tenacious Gwendolyn Strong, a child born with spinal muscular atrophy who battled her condition until it overtook her at seven years old. In her honor, the playground will be designed to provide a safe place to play that accommodates children of all abilities.
The centerpiece will be the Magical Tree, a play structure outfitted with ramps so everyone can enjoy every level and the interactive, educational activities scattered throughout. Other aspects currently known include a music garden, a dance arch, sports fields, and a library, providing various experiences. Calming pods will be available for overstimulated children with sensory issues, and special programs will bring more learning opportunities to families.
Santa Barbara's fascinating history, gorgeous nature, and plentiful activities make it a fantastic place to live. If you want to live in the beautiful city, contact
Randy Solakian
about houses on the market. His client-first approach means you'll have a personal guide to the
Santa Barbara
real estate market. Whether looking at one of the
Santa Barbara
beach homes or
Montecito
condos, he'll help you find the perfect space for your family.
*Header photo courtesy of the Santa Barbara Museum of Natural History