Faces of Our Community
Maison K
Kimberly Phillips Hayes
Maison K is a destination lifestyle boutique where people feel transported to a lovely, harmonious and serene world. Founded in 2002, Maison K is an ever-changing, artful collection of the most beautiful and unique home decor, furnishings, clothing and accessories from around the world.
From Santa Barbara to Paris to Istanbul, Kimberly Phillips Hayes' love of art history, design and world cultures is evident in the exquisite things she finds on her travels. Everything is exquisitely showcased in store and on line to inspire and please her discerning clientele.
Meet Kimberly, owner of Maison K:
Q: How did you start your business?
A: After years working for national retailers in both Washington DC and the Bay Area, at 40, I decided it was time to create my own entity. Initially, I had plans for a shop on 4th Street in Berkeley, but that didn't come to pass. I was visiting home, here in SB, selling things I had bought on a recent trip to South East Asia to Wendy Foster when I learned a high school and college friend of mine Kate McMahon of COVET had a shop space available. I thought this is a good place to start!
Q: Why did you start your business?
A: I wanted to share the many unique beautiful creations that I had access to from my business travels, in a beautiful inspiring environment. There is endless talent in every country with wonderful materials and design traditions, and i wanted to create a gorgeous mix of these things that people don't otherwise find. As a young girl, I became forever enchanted with travel, people, cultures and artistic traditions after a ride on "It's a Small World" at Disneyland.
Q: What makes your the most passionate about your work?
A: Especially in this day and age, people have a real longing, and I think need, to see, touch and try on beautiful things in an uplifting environment. I love creating an experience that makes people feel joyful and good about themselves. Customers greatly appreciate hand wrought product and design ranging from our ceramics hand made in Paris to coats made of handloom silk in Uzbekistan and lace dresses from Positano, to cashmere from Nepal etc etc. I love discovering new resources wherever I go whether at a trade show, or on a wander, it's a treasure hunt always. I greatly value and treasure the relationships I have with my vendors and buying agents, they are the backbone of my business. I've missed seeing them in person this past year, yet we have managed to do some great work from afar.
Q: How long have you been in business?
A: Going on 19 years; founded in 2002
Q: Where can we find you on a weekend or your day off?
A: My favorite time out is a swim, sunbath and good read in the late afternoon.
Q: Connection to Santa Barbara, why do you work/live/love it here?
A: I was blessed to grow up in Santa Barbara attending local schools including Santa Barbara High and UCSB. I worked for Wendy Foster and Pierre Lafond for 10 years which included working in the upper village as well as opening and maintaining Angel and the downtown location. After getting my degree in Art History, I moved to Washington DC and then San Francisco where I worked in merchandising, buying and product development for several national businesses taking me around the world sourcing product.
Q: Kim's styling tip:
A: Be true to your aesthetic. Wear and surround yourself with things that make you feel happy. Delight in, but don't be overly influenced by the flavor of the day. Fashion is fun and always changing yet things of beauty are a joy forever - so the saying goes! I'm big on timeless and special.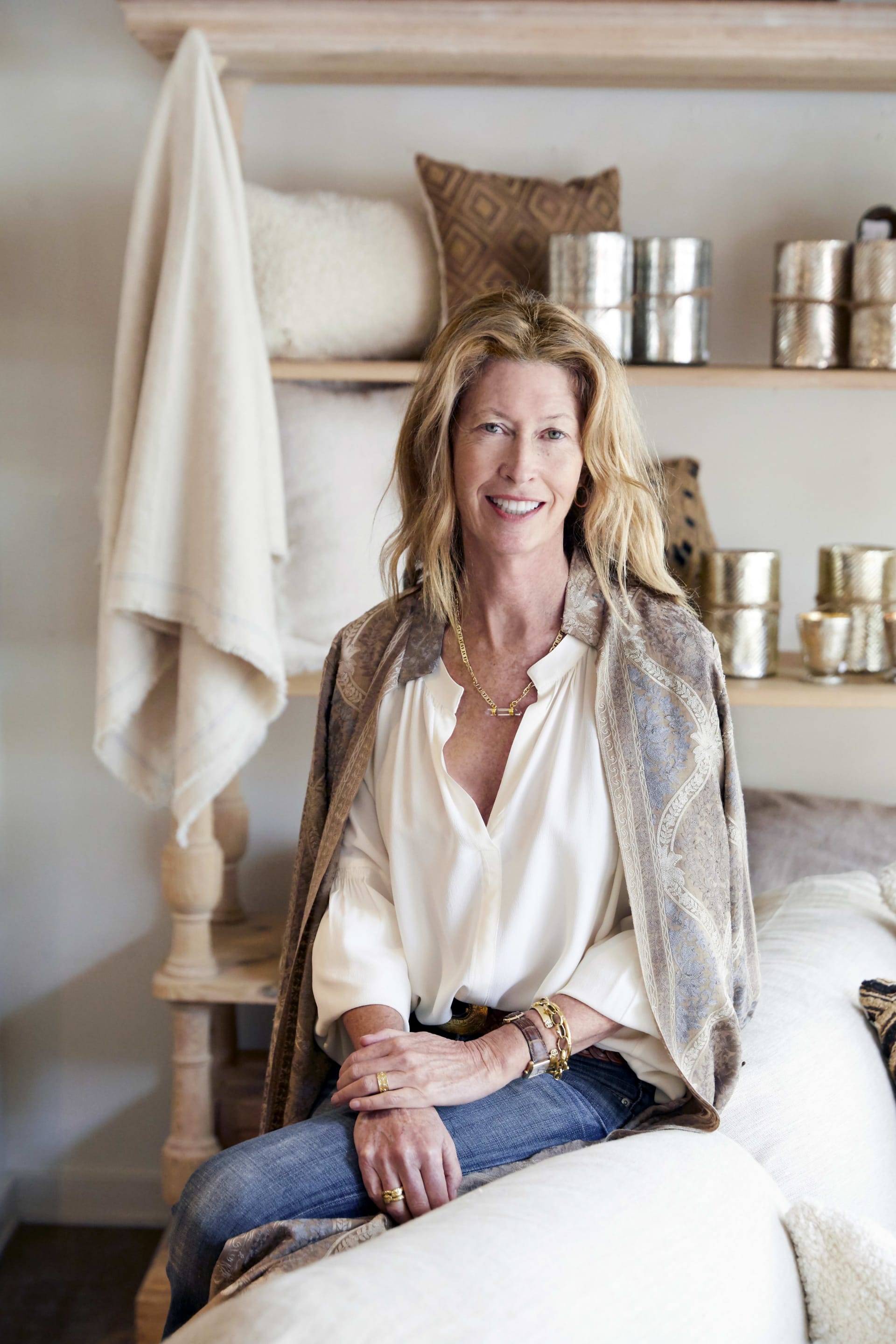 Store location
1253 Coast Village Road
Contact & social media
@maisonkstyle
805-969-1676
photos courtesy of Katrina Dickson